When transcribing hundreds of files, it can be a pain to export your transcripts and manage your files one-by-one. TurboScribe supports bulk export and file management tools to make this easier.
To get started, simply select one or more of files and use the new "Bulk Actions" menu bar that will appear at the bottom of the screen. You can use these bulk actions to export transcripts, move files between folders, and delete files:
Bulk Export
You can export up to 50 transcripts at time in your choice of format.
Transcripts can be exported as PDF, DOCX, TXT, CSV, JSON, VTT, and SRT. After clicking "Download ZIP", we will bundle together your requested transcripts in the selected format(s) and your browser will download a single ZIP file.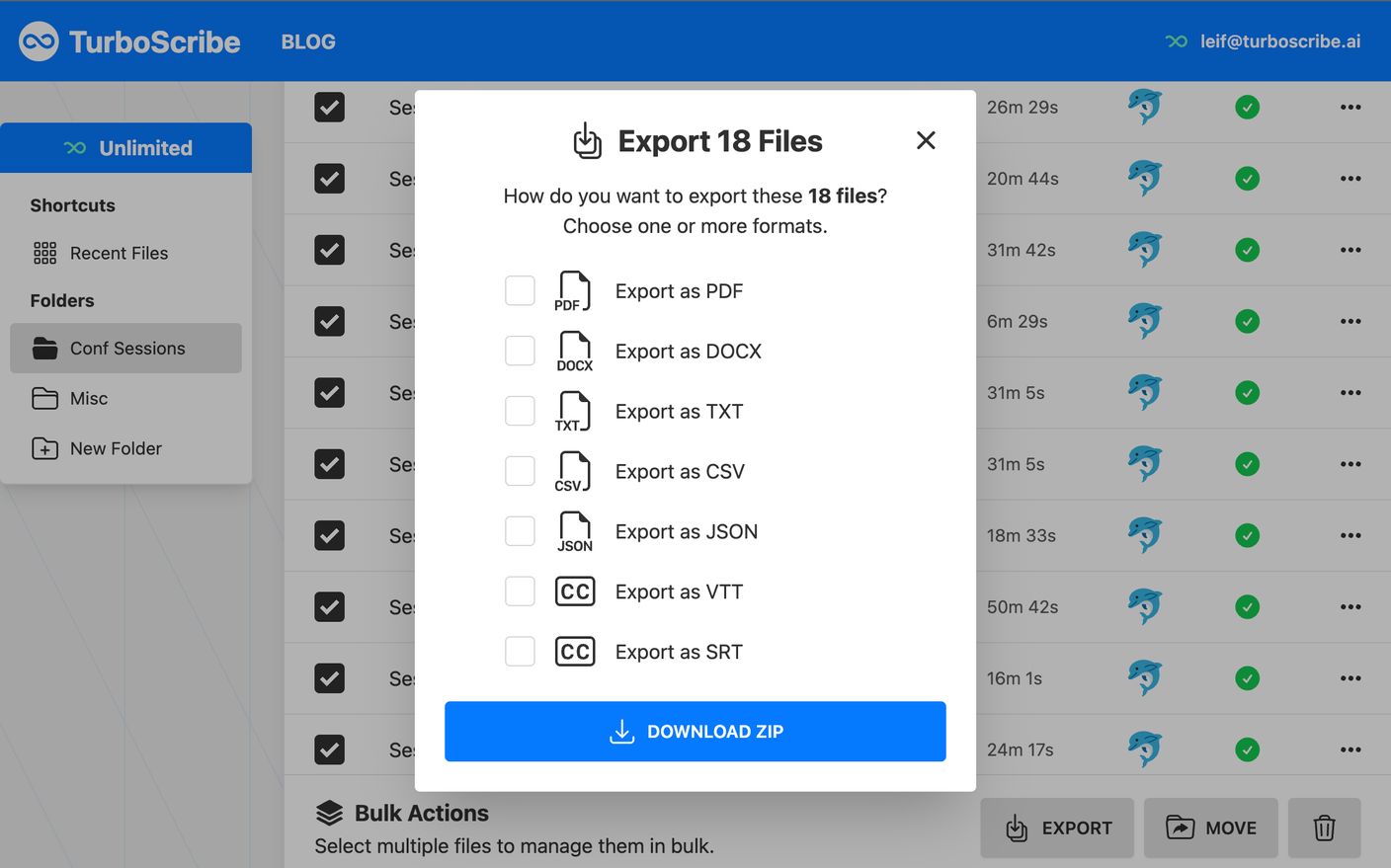 Bulk Folder Management
After you've started to upload and transcribe larger numbers of files, most people want to begin organizing them into folders. After creating a new folder, you can easily move batches of files between folders.
Bulk Deletions
Finally, you can also use these tools to delete multiple files at the same time. You can also delete an entire folder, which automatically deletes all files in that folder.
Reminder: once a file is deleted, the file and the associated transcript are immediately deleted and can't be recovered.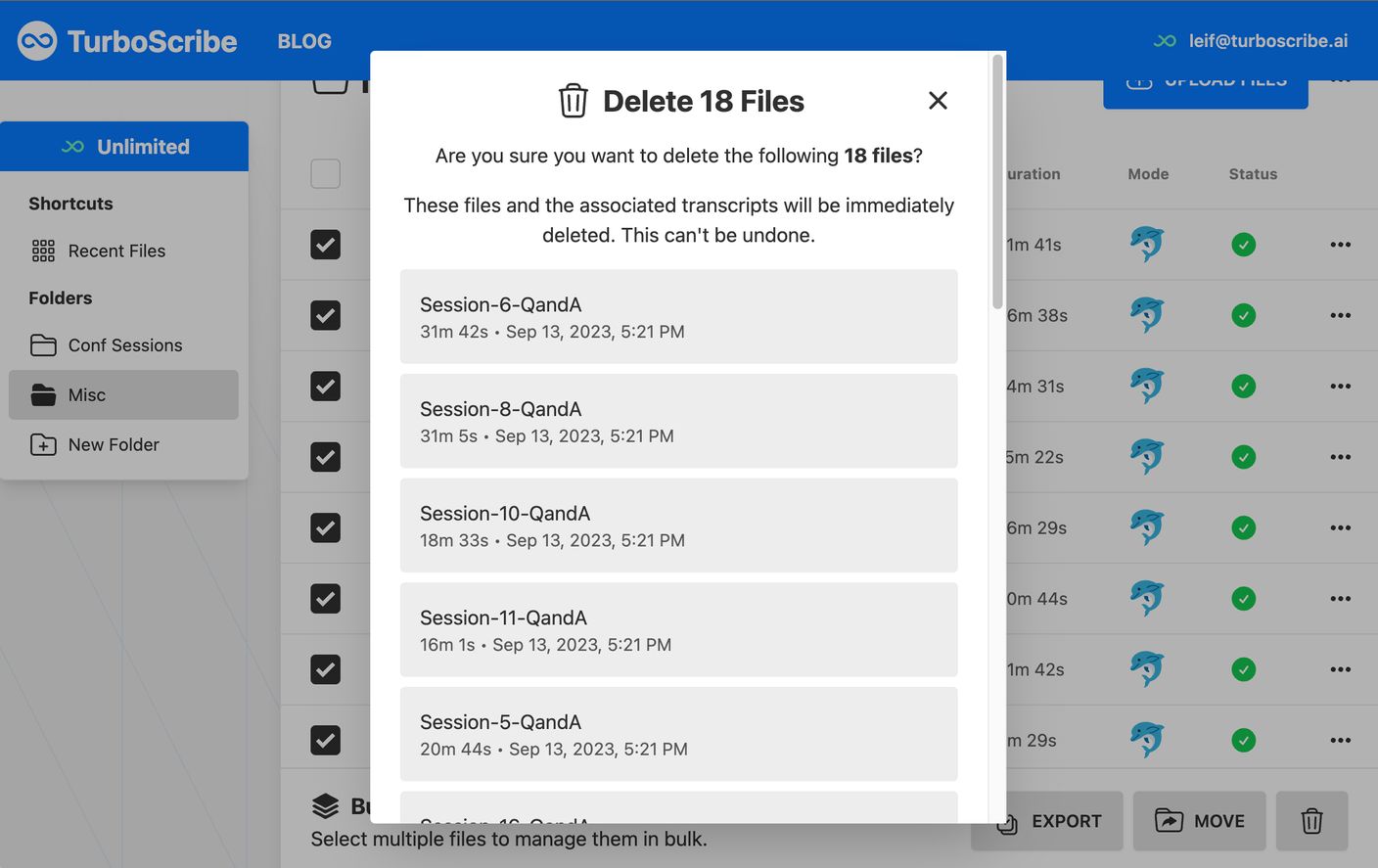 Happy transcribing!